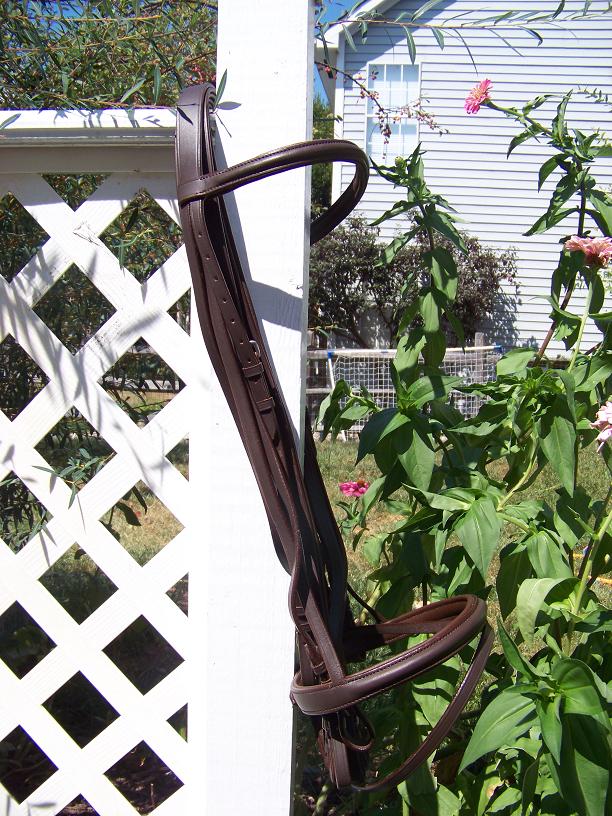 Comes with two Bit to Bit and 2 sets of reins.
Comes in Large Draft
Leather Double Bridle. Padded with Two sets of Plain reins.

Size: Large Draft and Small Draft

Leather Color: Havana

Width Measurements

Crown: 1 1/4"

Noseband : 1"

1st set of reins: 5/8"

2nd set of reins: 1/2"